Google Chrome can be considered as the most popular Internet browser among modern world individuals. People use it on a daily basis to accomplish day to day work. You must be spending a lot of time with Google Chrome on a daily basis. What if you can increase your productivity while using this Internet browser? That's where Momentum comes into play.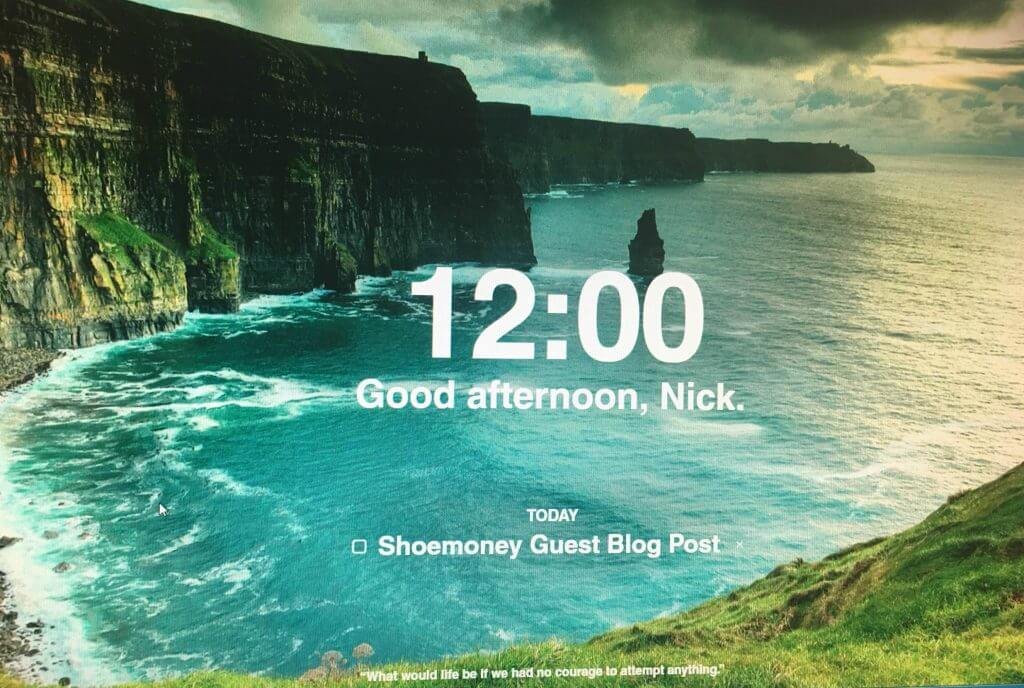 What is Momentum? Momentum can simply be defined as a Google Chrome extension, which is specifically designed to enhance the productivity of the users. The unique features offered by this extension, such as the to-do list, inspiration background and a single focus on an item of the day has contributed a lot towards its popularity. It comes along with several link widgets as well. They can assist you to navigate through the pages of your choice without much hassle. On the other hand, people are provided with the ability to hide or show widgets according to their specific needs and requirements. Therefore, people who have added Momentum will also be able to customize the look and feel of the tab. You can access Google and do searches through the extension as well.
The beautiful background photograph delivered by Momentum has received a lot of attention. This photograph changes on a daily basis and you would feel refreshed every single day. You are also provided with the ability to change this photograph as per your requirements. In addition to the background image, you will be able to see a quote at the bottom of the page. This quote is being updated on a daily basis as well. Even though it is a simple quote, it has the potential to add little extra inspiration to your daily work. The best thing about Momentum is that you don't need to stay connected to the internet for it to work. You can simply work in the offline mode as well and there's nothing much to worry about.

You will have a lot of work to be done on a daily basis and you might miss out some of those things. If you want to make sure you don't miss any of the scheduled work, you can think about installing the Momentum extension. It has a dedicated to-do list and you can include all your work in there. You will be able to see the to-do list at every time you open a new tab. This will reduce the chances of you missing out any work.
The Momentum extension comes out of the box and you don't need to do any configurations on your end. In other words, you just need to add it to your browser and start using. This extension is guaranteed to deliver a pleasant push to you at every time you open a new tab. This can keep you refreshed when you are working at the office and you would definitely love it.
Download Chrome Extension Here